Capital Insurance Group Announces Promotion of Andrew Doll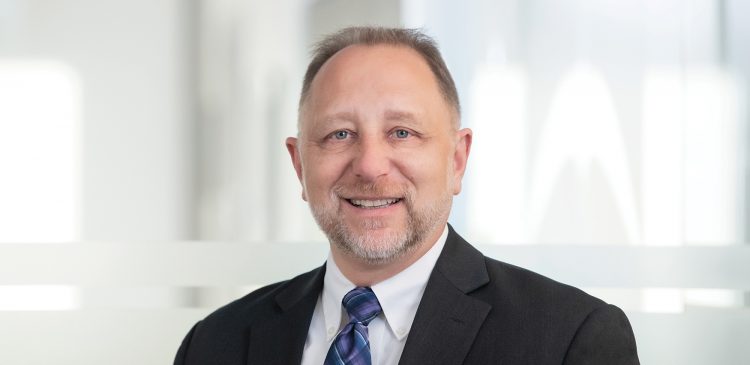 MONTEREY, Calif. (October 28, 2019) – Capital Insurance Group (CIG) is pleased to announce the promotion of Andrew (Andy) Doll to the position of Senior Vice President and Chief Operating Officer. In this role, Andy will continue to manage the Insurance Operations teams, as well as all other corporate departments. He will continue to report to President and CEO L. Arnold Chatterton, supporting the strategic initiatives at CIG to ensure our agents experience advancements in underwriting, product offerings, and technology solutions, while policyholders receive consistency in pricing, eligibility, and claim handling.
"With his unmatched industry experience, Andy has proven to be an exemplary leader with a keen understanding of the dynamic insurance environment," said L. Arnold Chatterton, President and Chief Executive Officer. "He is always focused on the customer, and this mindset has been instrumental in bringing new solutions and opportunities to CIG to the ultimate benefit of our independent agents and policyholders," continued Chatterton. "I am looking forward to an even stronger CIG as we enter a new decade."
Andy joined CIG in 2014 as Chief Actuary, quickly demonstrating sharp business acumen which led to two promotions over the next few years. In 2015 he was promoted to the executive team, appointed Vice President and Chief Actuary by the board of directors. In 2016, he was promoted to Vice President and Chief Operating Officer where he was responsible for personal, commercial, and agriculture lines of business, as well as underwriting, product management, sales, field operations, and customer service. Andy's insurance career spans nearly 30 years, beginning as an Actuarial Analyst. He advanced to progressively senior roles, including Assistant Vice President of Specialty Lines Underwriting and Vice President and Chief Actuary. He has also held several executive management positions for national and international insurance carriers, including Head of Regional Commercial Lines, Head of North America Commercial Lines Product Management, Regional Vice President for the Midwest Region, and Chief Actuary for QBE North America.
He holds a Bachelor of Science degree in Applied Mathematics from the University of Wisconsin – Oshkosh and is a Fellow of the Casualty Actuarial Society.
In his spare time, he enjoys outdoor pursuits including hunting, fishing, and camping, as well as spending time with his six children, his wife, and their grandson.
About Capital Insurance Group
Capital Insurance Group® (CIG) is the leading regional property and casualty insurer serving the Western U.S. since 1898. The company is known for providing trusted insurance products for the personal, commercial, and agricultural business segments, with an emphasis on property related exposures. CIG's suite of insurance offerings include coverage for, but not limited to: personal and commercial automobile; home and condo owners; rental and seasonal dwellings; farm owners and commercial agriculture operations; and commercial real estate business focused on habitational, office, lessors risk, and other property related exposures. The 121-year-old company is rated "A-" (Excellent) by A.M. Best, the independent financial monitor of the insurance industry. The company also celebrates an average claims satisfaction rate of 96%. CIG manages personal, business, and agriculture risks underwritten by its affiliate companies: California Capital Insurance Company, Eagle West Insurance Company, Nevada Capital Insurance Company, and Monterey Insurance Company. For more information, please visit CIGInsurance.com. CIG is a member of the Auto-Owners Insurance group of companies.