Support Victims of Recent Wildfires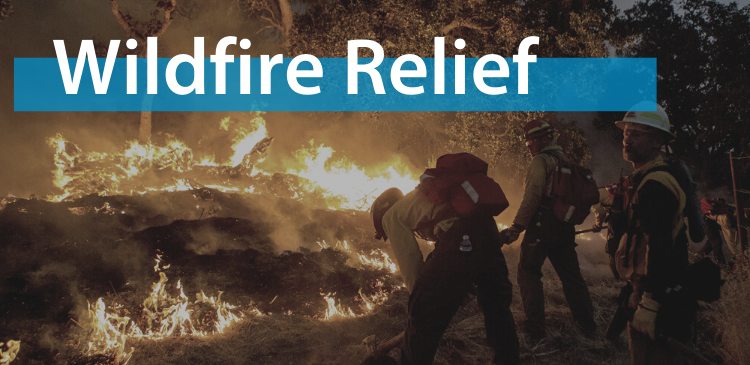 Our thoughts are with everyone impacted by the wildfires throughout our geographic footprint. As part of our community focus, we are looking for ways to give back and have donated support to Red Cross Disaster Relief.
Given the current pandemic and need to maintain safety protocols for volunteers and the community, the best way for individuals to support wildfire response teams is through monetary donations. To help you navigate the options for lending support, we've compiled a list of reputable organizations raising support for specific fire zones.
Carmel & River Fires
The Monterey County Community Resilience Program helps direct donors to local groups – like the Red Cross, SPCA, and more – that are supporting victims of the recent fires. Visit MontereyCo.Recovers.org to learn more.
CZU Lightning Complex Fires
Groups like the Community Foundation for Santa Cruz County are assisting residents who have been evacuate due to the CZU Lightning Complex Fire. Visit their website to donate now.
Napa Fires
Aid workers say if you really want to help, cash is best, because it can be spent on exactly what disaster victims need at the moment they need it. Solano Disaster Relief Fund, Napa Valley Community Foundation, and North Valley Community Foundation are all working to assist victims of recent fires in the Napa area.
General Support
To help those affected by wildfires throughout the region, consider donating to Red Cross Disaster Relief. Your gift helps provide water, food, shelter, and relief items to firefighters and communities.