Capital Insurance Group® Hires Victor Foggie as Regional Field Executive, Southwest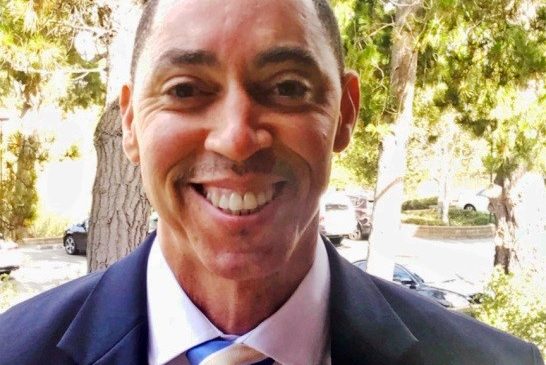 Monterey, Calif. (July 20, 2018) – Capital Insurance Group® (CIG), the leading regional property and casualty insurer serving the Western United States, announces the appointment of Victor Foggie, CPCU, ARM, as regional field executive. In his new position, Foggie will oversee production, profitability, and agency relationships within CIG's Nevada and Arizona territories.
Foggie comes to CIG with more than 30 years of experience in production underwriting, marketing, and sales within the insurance industry's small and medium markets. Most recently he served as the assistant vice president of underwriting at CopperPoint Insurance. In this role he was responsible for leading a team of underwriters and underwriting assistants responsible for the commercial lines book of business in Arizona and Nevada. During his tenure, Foggie helped the company expand from a mono-line workers compensation carrier to an all-lines carrier.
From 2003 to 2013, he worked at Travelers in the Underwriting Division, where he oversaw a book of business that exceeded $100 million and mentored and trained a team of 23 underwriters. Prior to Travelers, Foggie began his insurance career with Chubb Insurance Group. His professional designations include Certified Property and Casualty Underwriter (CPCU) and Associate in Risk Management (ARM).
"We are pleased to welcome Victor to the CIG team, where he will leverage his expertise to strengthen our company's growth and presence in the Southwest region," said President & CEO Arne Chatterton. "Victor has an outstanding track record with some of the most respected carriers in the country. He is a seasoned and trusted insurance leader, who will undoubtedly help position us for even greater success in Arizona and Nevada."
As a military family, Foggie spent most of his childhood growing up in Louisiana, South Carolina, and California. He received his undergraduate degree cum laude in mathematics from Benedict College in South Carolina, followed by his Masters of Public Administration from Iowa State University.
"I was drawn to work at CIG for several reasons, primarily due to its strong regional focus, its commitment to its employees, agents, and policyholders," said Foggie. "CIG has an excellent, long-standing reputation. The company encourages its associates to be very hands-on in the work that they do, as they have a direct impact on the company's success. I look forward to being a part of CIG's legacy."
Foggie will be based in Phoenix, Arizona. In his spare time he enjoys running, traveling, and spending time with his family and eight-year-old son and volunteering with local organizations, including Big Brothers Big Sisters of Central Arizona and ACE Enterprises, a Sacramento based non-profit organization committed to educating and inspiring at-risk youth.
Headquartered in Monterey, Calif., CIG employs nearly 500 people across five states (Washington, Oregon, California, Nevada, and Arizona) with six satellite offices throughout their footprint. The company is known for providing trusted insurance products for the personal, commercial, and agricultural business segments, with an emphasis on property related exposures.
For more information on CIG, please visit www.CIGInsurance.com.