A Christmas (Angel) in July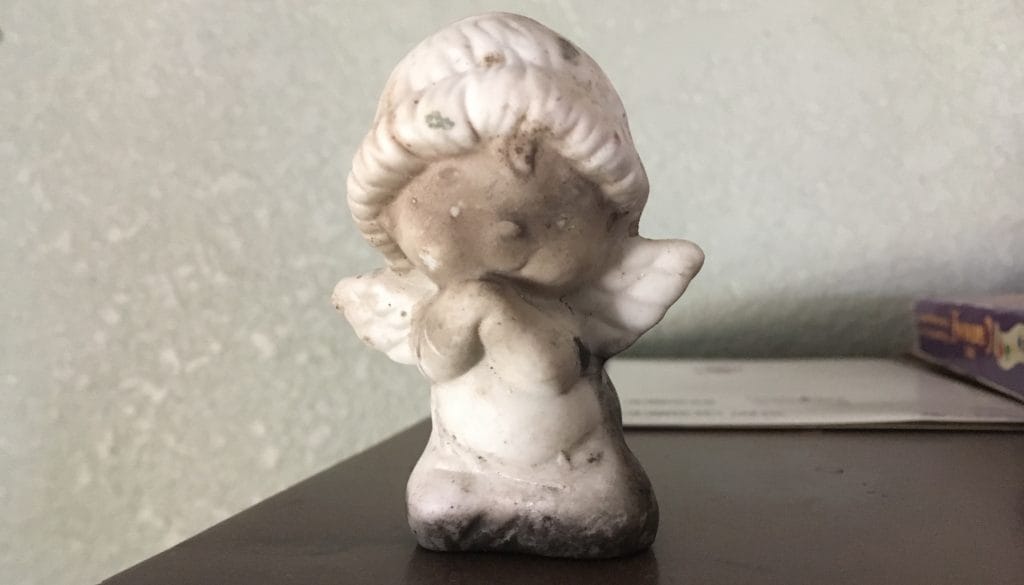 Kim Rankin, much like most homeowners, never imagined her house would catch on fire. Nestled in the quiet community of Jackson, California, Kim and her husband were just beginning to enjoy the fruits of their labor. Their ranch house was more than a home – it was a masterpiece. The couple had completely gutted and remodeled the property from the inside out. From installing the sliding glass doors to assembling the decks, every inch of the remodel was done with their own two hands. They were proud of it and ready to retire in it. On one fateful day, the morning of July 2, 2016, that masterpiece would be obliterated.
It was an unusual Saturday. Kim, who works out of Rancho Cordova, about a 60 minute drive away, had to go in and finish up work before the Fourth of July holiday.  A few hours later, a neighbor called and said her house was on fire. "I don't remember driving home, I just remember the moment I turned down our road. I looked towards the west and saw the plume of smoke," Kim recalled. "All I could think was 'that's my home.'" The cause of the fire would remain a mystery for quite some time.
That morning, her husband woke up early to stain their back deck. He moved all of their brand new patio furniture to the east side of the deck, including a glass table. Investigators believe that at 11:20 a.m., the angle of the sun perfectly caught the lip of the stain, leading it to self-combust. The stain was highly flammable.
In just 20 minutes, the Rankin's ranch was completely destroyed. By the time Kim turned down their dirt road, the entire house was gone. Her husband managed to get out okay with their dog and cat. The only remnants were a pile of debris of their wood-burning stone, and the frame of their refrigerator, washer and dryer. Sitting on the very top of the pile was a small, inconspicuous shiny object – their Christmas angel ornament.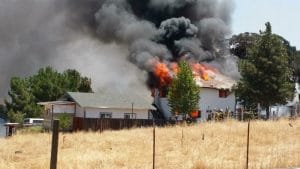 While they lost so much, Kim could remain grateful for the quick action and support her neighbors gave them. A small community, their neighborhood consisted of only eight homes, all small ranches. Thankfully just up the hill lived some volunteer firefighters, who were able to come over and shut-off their propane tank. If they had not done that, the 250 gallons could have taken out the entire neighborhood. "It was just amazing to see how all these forces of nature could come together," Kim said. "We were so blessed they helped us out. It was incredible."
Through their agency Matich-Vukovich Insurance, the Rankin's had switched their homeowner's insurance to CIG only a few years before. Kim, much like many homeowners, wasn't completely aware of what her policy would cover. While she was afraid she was under-insured, she was pleasantly surprised that wasn't the case. "Just two days after the fire, our adjustor was in my driveway with a check for $10,000." Kim said. "It was absolutely amazing."
Thankfully because of their remodel, Kim had a thorough inventory of their household items. From appliances to window drapes, artwork to furniture, they could account and appraise everything they lost. "I tell everyone now – take an hour and pull out your smartphone. Photograph and videotape everything you own," Kim said. "Open up every single drawer, your spice cabinet, your linen closet. Upload it onto the cloud, download it onto a DVD. Give it to your insurance agent. It will save you so many headaches."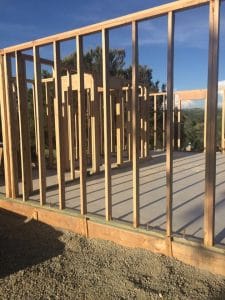 While their home was completely destroyed, their detached garage made it out okay. Their local fire chief warned them to secure it properly, since looters could be an issue. Together, with funds from their insurance and a "Go Fund Me" page, the Rankin's were able to purchase a Fifth Wheeler Camper later that week. They set it up on their property so they could start to rebuild almost immediately. "That was important for us, to stay on our own property, so we could start to heal," Kim said. "We were so fortunate to do so, and that was thanks to CIG."
So right there, living just feet away from the rubble, they were able to rebuild. They lived on those wheels for over 500 days, but the made the most of their construction and time spent together.  They continued to count their blessings. "It just breaks my heart to think of other people who have bad insurance and have lost everything. It's a horrible, horrible thing to go through, but yet we were supported all the way," Kim said. "It has been the smoothest process ever. CIG has been a blessing."
And so on November 22, 2017, the day before Thanksgiving, the Rankin's passed one final inspection and were able to move into their new home. Just in time for the holidays, with the angel ornament in-toe.