Restaurant Self-Inspection Checklist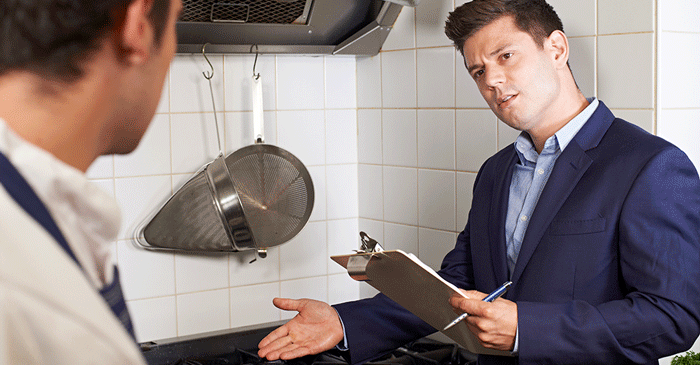 Follow this safety checklist before your next restaurant inspection
If you own or operate a restaurant, health inspections can be an intimidating and stressful experience. Health inspections are held routinely to ensure business practices and food operations are performed safely, to protect customers and the greater public. Inspections follow state and local regulations, outlined by the U.S. Food and Drug Administration (FDA) and local health departments. To learn more about the regulations in your area, contact the FDA.
Here at Capital Insurance Group, our CIG Restaurant and Food Services Insurance is the restaurant safety and security plan designed to protect your business. We are here to protect you and your staff and make sure you can rebuild after a loss. In the United States, health inspections are conducted up to four times per year, so it's important that your restaurant is always ready. Keeping your coverage in mind, here is a quick checklist to prevent common missteps, and prepare for your next inspection:
Kitchen
Interior trash containers: emptied daily to the exterior dumpster at closing  
Filters and hood: cleaned on a weekly basis
Plenum duct: cleaned by a professional heating, ventilation, and air conditioning (HVAC) cleaning service quarterly
Fire suppression system: serviced semi-annually
Filters should be baffle type
Wet chemical fire extinguisher: hung in a visible and accessible location within the kitchen
Fryer next to an open flame: install a metal baffle plate between the fryer and open flame unit
Light bulbs in the hood and ceiling: equipped with protective covers
Food Storage
All foods: kept covered when not attended
Refrigeration units: no more than 40 degrees
Freezer units: always remain steady at 0 degrees or less
Door seals on walk-in units: inspected for damage, cracks, or wear and tear
Light bulbs in the walk-in units: equipped with moisture-proof fittings
Compressors: maintained on a regular basis
Notices
Business license and Liquor license: posted in visible and accessible locations (if applicable)
Hand-washing signs: must be displayed within each restroom
Sweep logs: must be maintained and updated daily, displayed within each restroom
While you follow these practices, take it one step further and review your business insurance policy on a seasonal basis. Review your coverage to ensure you are properly covered in the event of a loss or closure. To learn more, contact your Capital Insurance Group Independent Agent. Not insured with us? To get started, visit www.ciginsurance.com/agency-locator.
Download a restaurant inspection checklist here!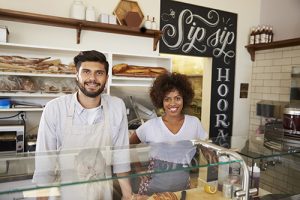 Need Business Insurance?
Find out what CIG can do to help you get the right coverage for your home!