Can I get good car insurance if I'm under 25?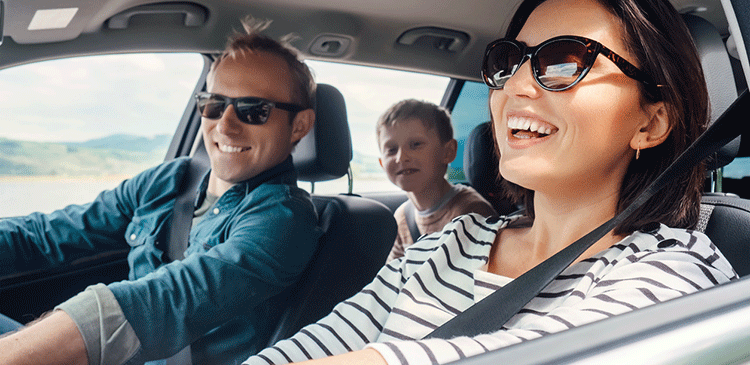 For any car-owner, having an auto insurance policy is pretty standard. Your insurance policy will come in handy should you ever get into a car accident or experience something like a flat tire and need help.
It's generally well-known that insurance companies charge younger drivers higher rates. Even when an adult with an existing policy adds a young driver to his or her policy, such as when a parent adds a 16-year-old, rates are bound to increase.
What do car insurance policies cover for young drivers?
Despite the price difference, the quality of a car insurance policy for a young driver is still the same as that for an older, more experienced driver. The typical car insurance policy includes liability protection, which helps if you are held responsible for other people's injuries or damaged property. It also includes medical or personal injury protection, which helps cover hospital bills if you or other people are injured.
Customizable protection for your vehicle can further your policy's coverage. For example, you might add roadside assistance to give you a hand if you ever lock yourself out of your vehicle or get a flat tire on the side of the highway. Auto Replacement Coverage can help you replace your car if it gets totaled within the first year you own it.
When will my rates go down?
Usually, the magic number is 25, according to Bankrate. Once you reach your 25th birthday, car insurance companies generally regard you as a safer, more experienced driver, with fewer of those risk-taking qualities common among teenaged license holders.
However, car insurance companies take more than just your age into account. If you've had car accidents or traffic tickets, your rates might not change much (or could even increase). Other factors that insurance providers take into consideration include the make and model of your car, where you keep it parked overnight and where you live. If you keep it parked on the street, it's more likely to incur damage due to hail or intoxicated drivers than if it's parked in a garage.
Do new, adult drivers get charged higher rates?
The basic idea behind higher rates for younger drivers is the risk factor: inexperience on the road makes it more likely for an accident or other negative event to occur. The same could be said for a 27-year-old who decides to get her driver's license for the first time, right? Some car insurance companies may charge a new driver who's older than 25 a bit more than an experienced young adult driver, but not as much as a 16-year-old, DMV.org reported.
Regardless of cost, it's always important to have a car insurance policy as a driver. In most states, it's the law; where it's not legally required, a policy can save you from financial turmoil following an accident. To learn about rates available to you, reach out to a CIG Insurance agent near you.