Common wintertime hazards to watch out for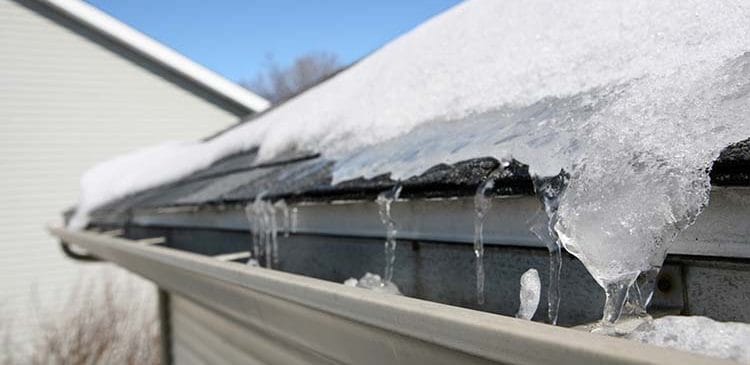 Winter can be a wonderful time of year, with picturesque landscapes, holiday gatherings and the ringing in of the new year to look forward to. But bad winter weather conditions also bring inconvenience or even danger. And we're not just talking about blizzards.
Depending on where you live, winter weather might look vastly different. It's important to be aware of what wintertime disasters could impact you and to prepare for them.
Flooding in California
After several consecutive calm and dry Californian winters, 2017 broke that streak with flooding in Northern California. This sent an oversupply of water to Coyote Creek in San Jose, which overflowed its banks and caused 14,000 people to evacuate, according to NBC. AccuWeather reported that Californians can expect a drier winter this year than last, but that doesn't mean they should neglect to prepare for snow and rain. Enough precipitation is predicted to supply ski resorts with ample snow, which also means that residents in those areas will experience snowy conditions.
Flooding caused by rising water isn't covered by a typical homeowners insurance policy, so those who could be affected should seek out a flood policy from FEMA's National Flood Insurance Program. However, some types of flooding within your home may be covered by your CIG home insurance policy. For example, you're generally covered for water damage from a leaky roof or pipes. In areas where colder weather is a concern, it's critical that a family's furnace is in order. A sudden chill combined with a faulty furnace will make for an uncomfortable night, to say the least. Luckily, appliance breakdown coverage can be added to a CIG insurance policy.
When the weather takes a turn for the worse or the power goes out, we tend to light candles. However, it's important to keep fire safety in mind. According to the National Fire Protection Association, an average of 25 home candle fires are reported every day. Additionally, in a five-year period, U.S. fire departments responded to more than 9,000 home fires that originated with lit candles. While home fires are covered by most home insurance policies, it's crucial that anyone who lights a candle makes fire safety a priority in their home by never leaving a flame unattended and keeping fabric and paper away from the candle.
Freezing conditions in the Pacific Northwest
The National Oceanic and Atmospheric Administration anticipates a colder-than-average winter in the Pacific Northwest, and La Nina's presence points to the possibility for a snowier season than typical. Additionally, The Old Farmer's Almanac predicts snowstorms in the beginning of December, followed by rain, then more frigid weather.
Snow and rain followed by cold weather leads to icy conditions. Homeowners should store salt or sand and maintain shoveled drives and walks. Additionally, frozen water may cause pipes to burst, resulting in water damage to the home's interior and increasing the probability of mold. Freezing conditions can also turn gutter systems into heavy ice dams that put extra pressure on the home's siding and roofing. Furthermore, water leaking into exterior windows can freeze and cause cracking along glass panes.
The best way to avoid these costly and dangerous events is to take preventative measures. Be sure gutters are cleared and secured properly, and check that no water is leaking into the home through the roof, siding or windows. Insulate pipes to prevent freezing, and use weather stripping along windows and doors to keep your home energy efficient. Check with your plumber or hardware store for water shut-off devices that can alert you in the event of a water leak in your home. Many devices even have mobile notifications, so you're secure even away from home.
The right homeowners insurance policy can help out when wintertime hazards hit your home. To find out what seasonal mishaps your plan covers, reach out to your insurance agent.
Some insurers offer policy discounts for homeowners who use these devices.