Winter Preparedness Tips that Everyone Needs to See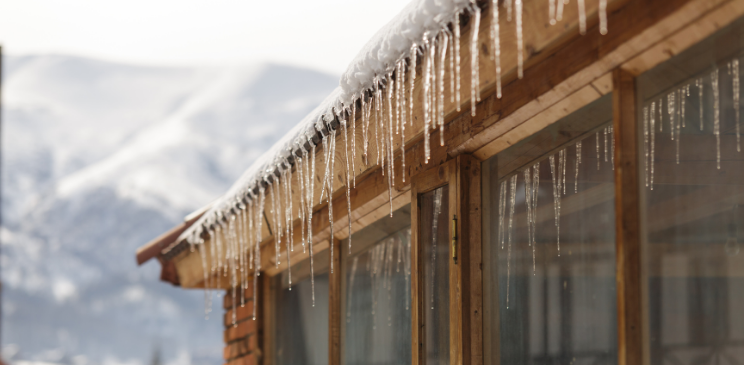 CIG believes in our mission to protect and restore the communities we serve, as we have been the leading property insurer in the West since 1898. We want to help prepare you and your family for the change in season. As the weather starts to get colder in many areas of the country, one thing is clear, winter is upon us. Follow these helpful tips to prepare your home and car for the chilly season. Plus, learn what to discuss with your insurance agent before the temperature drops. 
Clean out the gutters.

 To prepare for fall and winter weather, clean out your gutters. A clogged gutter can flood your flowerbeds and saturate your home's foundation. Once you clear the gutters of debris, give them a nice rinse with a garden hose. This is also a great opportunity to spot any leaks.

 

Swap out summer equipment for winter. 

Empty the fuel and clean out your lawnmower and trimmer. If you live in a region that's prone to snow, make sure your snow blower, snow shovels, ice scrapers and gloves are in working order and easily accessible.

 

Give your yard some TLC. 

Trim back any bushes, shrubs or flowers as needed. Inspect your trees for damaged limbs and make sure they're not too close to your roof or power lines. Winter storms can cause tree limbs to fall. Keep branches at least three feet from your house

 and 

roof 

to 

prevent

 damage to your home's exterior.

 

Consider professional inspections.

 When was the last time your chimney or furnace was professionally cleaned and inspected? The National Fire Protection Association recommends chimneys, fireplaces and vents to be inspected at least once a year

. HVAC contractors recommend

 newer furnaces be checked every other year and those over 10 years old to be checked annually, ideally before you turn it on for the first time.

 

Assess your lighting.

 With fall equinox, mornings and evenings will become darker. Do a quick walk-through of your home – inside and out – to assess your lighting. Clean windows and blinds to help accentuate natural light and add light fixtures to brighten darker spaces.

 

Monitor local news and weather reports. 

Severe weather can strike at any time during winter months. Make it a practice to follow local news outlets and monitor for any storm warnings. Utilize free, mobile apps like 

Weather Underground

, which provide hourly forecast updates, reports and webcams.

 

Keep a full stock of coolant, gasoline and washer fluid. 

Coolant, or antifreeze, keeps the radiator 

i

n your car from freezing in cold temperatures. Gasoline can also help prevent accumulated water from freezing the inside of your fuel tank while windshield washer fluid is necessary for any messy debris that could dirty your windows.

 

Invest in a good ice scraper. 

If you live in an area prone to frost or snow, invest in a good ice scraper that incorporates a snow broom. The proper tools can save a lot of time and hassle when 

scraping

 snow and ice off your car. And remember, never pour hot water over your windshield, as this can cause the glass to crack.

 

Replenish your emergency kits. 

Winter is a notorious season for power outages and wind, snow and rainstorms. A basic emergency supply kit should include flashlights, extra batteries, a three-day supply of water and food, and other first-aid supplies. For a full checklist, visit 

www.ready.gov/build-a-kit

. Need help assembling a kit? Watch one of our how-to-guides:

 

Seal gaps around doors and windows.

 Keep warm by minimizing drafts in your house. Inspect the frames surrounding your doors and windows. Replace any worn weather stripping and caulk any gaps. For caulking best practices, visit the U.S. Department of Energy 

website

.

 

Prevent your pipes from freezing. 

An easy fix is to open bottom cabinets to allow warmer air to circulate near the pipes. Leaving faucets dripping very slightly also helps 

prevent freezing if a house in a cold climate is untended and unheated for short periods. 

Consumer Reports

 also suggests keeping your thermostat set to the same temperature during the day and night – ideally no lower than 55 ° F.

 

Make sure you're covered. 

Speak with your insurance agent to determine if you have adequate coverage for your belongings, vehicle, or home. Make sure you're clear on policy limits and deductibles. 

If you are in an area that is prone to flooding or mudslides, your agent may have options for you.

 

 

Update your policy. 

If you have made improvements to your home that have increased its value, be sure to talk to you agent to ensure your coverage is updated.