What To Do If You've Been Impacted By A Winter Storm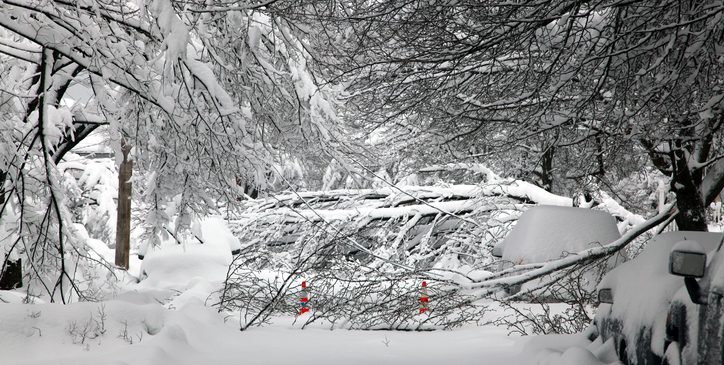 Whether you welcome winter and its accompanying snow and ice or could live without it, seasonal cold-weather challenges are unavoidable in certain regions.
If a recent winter storm has resulted in property damage, or if you're wondering how to prepare for the next one, here are some guidelines.
How should I prepare?
Talk to your insurance agent to determine if you have proper coverage for your belongings, vehicle, home, or business.
Make sure you understand exactly what is and isn't covered under your policy as well as policy limits and deductibles. For example, damage to trees, shrubs and other plants during a windstorm are not typically covered under a standard homeowners policy; however, your carrier may pay to remove the debris from a fallen tree if it caused damage to a structure covered by your policy.
Check if your policy pays replacement cost or actual cash value for a covered loss.
If you have made improvements to your home that have increased its value, be sure to increase the coverage as well.
Confirm whether your policy provides reimbursement for additional living expenses if your property is determined to be uninhabitable due to damage.
Confirm how many days you have to file claims after damage occurred.
Regardless if you rent or own, take a home inventory so you know exactly what you have. Keep the list, photos, and/or video in a safe place such as a safe deposit box, on a Cloud drive, or send copies of records to a trusted relative or friend who doesn't live with you.
Follow these 6 easy winter hacks for your car and home.
Determine whether it makes sense to have a flood policy. According to the Federal Emergency Management Agency (FEMA), just one inch of water can cause $25,000 in damage to your home, and most homeowners and renters insurance do not typically cover flood damage. Visit Flood Smart to learn more.
My house was damaged by a recent storm. What should I do?
Contact your insurance agent as soon as possible to discuss and report the damage.
Take photos or video the damage for your records and the insurance company.
Provide a copy of your home inventory for your adjuster if needed.
If you have roof damage or broken windows, cover or protect your interior furnishings and seal holes as quickly as possible to prevent any further damage from wind or rain. Get help with temporary fixes if necessary, so you don't risk injuring yourself.
If you sustained damage to your business, you'll need to document not only structural, supplies, and equipment losses, but any business interruptions if your policy covers that. You'll need detailed documentation for any revenue losses if you can't operate your business due to a loss.
Save every receipt from labor and materials expenses so you can provide them to your insurance company if asked.
Keep any damaged items (shingles, roof tiles, furnishings, etc.) if possible until you can meet with your adjuster.
If you had to evacuate your home, notify your insurance company and verify whether you are covered for temporary living expenses, food, overnight parking, and laundry services.
What are the next steps?
File your claim. Depending on your carrier, you can mail in a claim form, submit a claim online, or use a mobile app.
Your carrier will send an adjuster to your home or business to inspect the damage and provide an assessment report of required repairs.
Review the report carefully to ensure labor costs are in line with the fair wage for local contractors and tradesmen. In addition, double check that all covered losses are included in the report and any measurement information is accurate.
If you find any errors or omissions, speak with your adjustor as soon as possible to resolve any discrepancies.
Once the report is finalized, the adjustor will submit it to the carrier's claims department for processing.
You may get multiple checks from your insurer as you make repairs and replace damaged belongings. Learn more about the claims payment process here.
Want to learn more?
Get more information on weather and water damage insurance matters by visiting The Balance.
Whether you rent or own, be sure to review your homeowners or renters insurance policy on a seasonal basis so you'll have peace of mind that you are properly covered in the event of a disaster. Capital Insurance Group's 24/7 On-the-Spot Claims Service is second to none in the insurance industry. More than 96% consistently say they are pleased with the quality of service and speed of response. To learn more, contact your Capital Insurance Group Agent. Not insured with us? To get started, visit our Agency Locator Tool.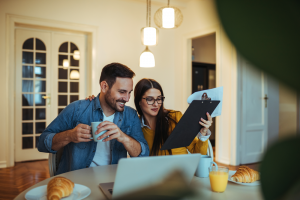 Looking for Homeowners Insurance?
Find out how CIG can help you get the right coverage today!