4 Ways to Avoid Vendor Fraud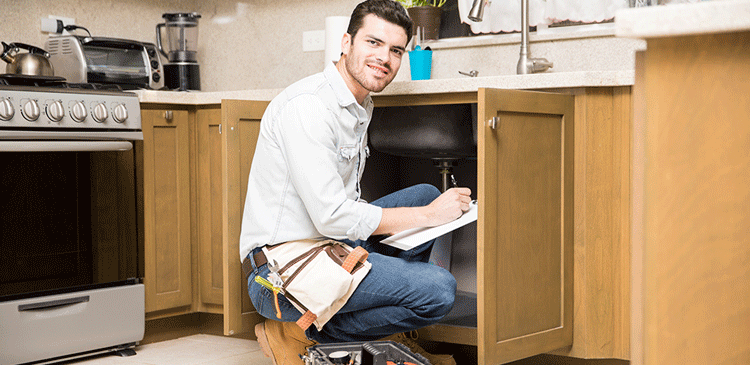 How to Find and Hire the Best Contractor for Your Home or Business and Avoid Vendor Fraud
If you're in the unwelcome position of facing a catastrophic loss to your home or business, odds are you'll be in uncharted territory.  Figuring out how to get your property and business restored while avoiding vendor fraud can be stressful and challenging.
First, talk to your insurance agent for help navigating the claims process. Then, when you're ready to get rolling on the restoration process, you'll be ready to hire contractors to rebuild and restore.
Before you sign on the dotted line, be forewarned that not all businesses are ethical. Scam artists often target disaster victims in hopes of taking advantage of your misfortune in order to put money in their pocket. If the construction goes wrong or you unknowingly hire an unscrupulous vendor, it could cost you valuable time and money for services not rendered or not delivered as expected.
To avoid becoming a victim of vendor fraud and to find the best company for your project, consider these tips:
Ask for recommendations
Choosing a reputable and licensed contractor to repair your property is imperative.  Consider asking your friends, family, neighbors, or colleagues for their recommendations. Online customer review sites or consumer watchdog groups such as the Better Business Bureau or Angie's List may also help you narrow down your choices.  Using search terms like "scam", "rip-off" or "complaint" along with the company name can also expose fraudulent businesses.
Hire local
Hiring a local company not only boosts the local economy and community but offers you the added benefit of being able to meet with their staff in person to address any issues or roadblocks.  Face-to-face meetings can help alleviate potential ambiguity or miscommunication and make the process go more smoothly. The best local contractors are knowledgeable about region-specific permitting and potential legal considerations that may be required for your project. Knowing in advance reduces the potential for getting thrown off schedule or budget.
Check for licenses and proof of insurance
Every contractor and subcontractor you are considering doing business with should carry personal liability, worker's compensation, and property damage insurance. This protects you from being held liable for any injuries or damages that may occur during the project or delaying your project if required permits were not obtained in advance. Licensing rules and regulations for contractors and individual trades such as electricians, plumbers, and HVAC professionals can vary greatly by state. To learn more about licensing and insurance, click here.
Receive a signed contract
Industry experts recommended you get estimates from at least three companies and ask for customer references from each in order to avoid vendor fraud. Read the fine print including all disclosures, then consider the business' past performance, any areas of expertise, and reputation. In some cases, the lowest bidder may not be the best choice for your project.
Before any work begins, you should receive a signed contract that provides the scope of work for your project. The Federal Trade Commission recommends at a minimum that these details are included :
Business name, current contact information, and license number
Project timeline including estimated start and completion date
Payment schedule for the contractor, subcontractors, and suppliers
Contractor's obligation to get all necessary permits
Procedure for implementation of change orders
Itemized materials list
Warranties covering materials and workmanship
What services the contractor will or won't provide e.g. site clean-up and trash hauling
How agreements made during phone conversations will be handled
Written statement of your right to cancel the contract within three business days if you signed it in your home location or at a location other than the seller's permanent place of business
Even if you don't need to rebuild, always review your homeowners or business insurance policy on a seasonal basis. Check that your policy provides adequate coverage to give you peace of mind that you're proactively protecting your home and business from the unexpected. To learn more about avoiding vendor fraud and other home repair issues, contact your CIG Agent.
Not insured with us? To get started, visit www.ciginsurance.com/agency-locator.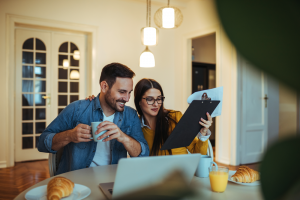 Need Homeowners Insurance?
Find out how CIG can help you get the right coverage for your home today!