Tax deductible small-business expenses
Tax season is here, which means it's time for small-business owners to learn which expenses qualify for small-business tax deductions.
Businesses can deduct expenses that are both ordinary (meaning it's commonly accepted in your trade) and necessary (meaning it's helpful and appropriate, but not necessarily a must-have), according to the IRS. Items that are personal expenses, capital expenses or contribute to the cost of goods sold don't count.
Capital expenses include business start-up costs (though there are some exceptions to the rule), business assets and improvements. The cost of goods sold is the amount you paid for things like raw materials for manufacturing or vintage furniture you fixed up and resold. You'll total up the cost of these goods and subtract it from your overall revenue, so if you claim them as deductions, you'd be counting them twice.
These business expenses typically can count as deductions:
Home office
Many self-employed people have a dedicated office in their homes to use for business purposes. For the office to count as a deduction, it must be used only for business purposes. If your teenager uses the computer in your office for homework, or if your in-laws use it as a guest bedroom while they visit, the space no longer qualifies.
You can also claim one section of a room that is solely used for business purposes. Measure your actual work area and divide that by the total square footage of your home; that's the percent of your home-related expenses (like rent or mortgage payments, heat and electricity) you can deduct, Bankrate reported.
Business use of your car
If you run a small business, you may use your personal vehicle to conduct company-related activities. You can deduct expenses specifically related to business use from your taxes. To determine this, you must keep track of your mileage and all other expenses you need to pay, like parking, gas, tolls, repairs and insurance.
Keep a notebook in your car at all times; this way, you can log each trip you take. Note the date, purpose, miles traveled and any other expenses along the way. To come up with the total expense, multiply your business-related miles by 53.5 cents; this is the standard mileage rate for 2017, according to the IRS. Then, add in the other expenses and calculate the percentage of time you use your car for business compared to personal use.
Insurance
If you have a business owners policy (BOP), you're making a smart decision to protect your company against unexpected losses. The IRS states that you can deduct the ordinary and necessary expense of insurance for your business.
To learn more about the business insurance options available to you, reach out to a CIG insurance agent.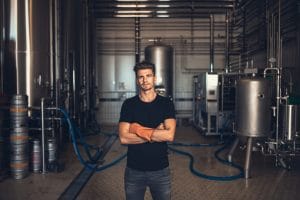 Looking for Small Business Insurance?
Find out what CIG can do to help you get the coverage your business needs today!