5 Ways to Prepare Your Family for Wildfire Season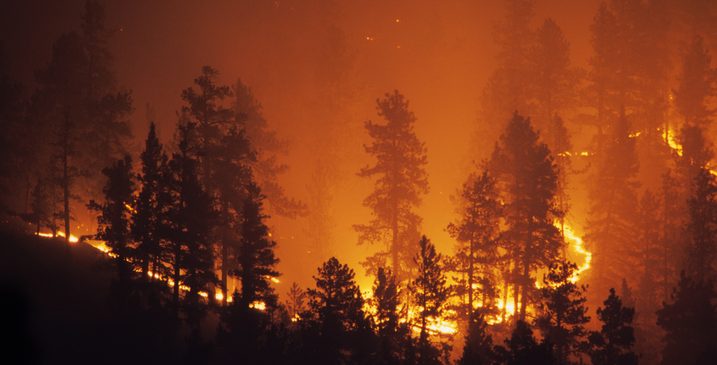 The summer months bring sunshine, longer days, and more opportunities to enjoy the outdoors. However, on the west coast, summer can mean dry conditions and low precipitation, creating prime conditions for wildfires. Wildfire season is right around the corner, but there are steps you can take now to ensure your family (and home) are prepared.
1. Create an Evacuation Plan
The first step is to develop a clear plan. Ask yourself: How would a wildfire affect me? How will I receive emergency alerts and warnings or a wildfire near me? What is my evacuation route? What is my family/household communication plan in case we get separated? Having answers to these questions ahead of time will help ease fears when a wildfire strikes.
2. Protect Key Documents & Valuables from Fire
Purchase a fire-resistant safe to protect your emergency cash and valuable documents (including insurance policies and bank account information). If the safe is small enough, you can bring it along with you in the event of an evacuation. If you don't have time to grab it, then you may find some comfort in knowing your valuables have some defense against fire.
3. Review Your Homeowners Insurance Policy
Has it been awhile since you documented your belongings, or have you made any large purchases or personal items that need to be included on your home insurance policy? Now is the time to contact your insurance agent to update your policy. Taking videos of your home and belongings is a great way to document your possessions. Upload them to a password-protected cloud account for digital safe-keeping and contact your insurance agent to make sure they are aware of any updates.
4. Maintain an Emergency Preparedness Kit
Keep an inventory of necessary supplies on hand and update it regularly. Make sure it includes all the basic essentials, including a supply of water, food, and medications for all of your family members. Don't forget to include food and essentials for your pets as well!
5. Give Your Home Defensible Space
Want to give your home a fighting chance against fire? Give it some space…defensible space. Clear away dry grass or brush and ensure tree limbs and branches are at least four feet off the ground. If you have time, close all your windows and doors before you evacuate to limit or prevent fire and smoke damage
Don't let wildfire catch you off guard this season. For more information and tips on preparing for a wildfire, visit ReadyForWildfire.org.