Thinking of Becoming a Landlord?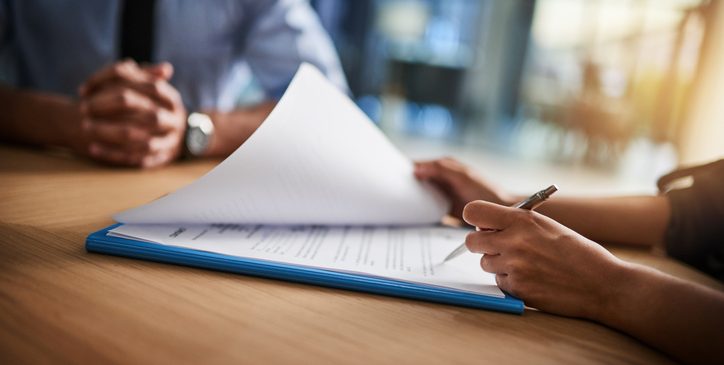 Thinking of Becoming a Landlord?
10 Things to Know Before You Hand Over the Rental Keys
Becoming a landlord is a big commitment — for you and your tenants. Some see it as a great investment, and it's not hard to understand why. In the U.S., the number of renters is rising: between 2009 and 2017, the amount of renters has increased by 15% to almost 43 million. More people are renting than at any other point in the past 50 years.
But before you leap into the world of collecting rent, here are 10 key things to consider first.
Research the Best Rental Areas.
Location is always important when it comes to real estate, and the same holds true for rental properties, just as it does for homeownership. Look for a quality rental that will attract quality tenants. Location also serves you best when your tenants have better access to public transportation, shops, restaurants, and more amenities — aspects that will help you attract tenants and keep them long-term.
Know the Laws.
Do your homework on local zoning, building codes, and ordinances when it comes to rental property in the area you want to purchase. For example, some neighborhoods may not allow rentals, or you may be required to pay fees or special taxes. All states have a Department of Housing, so that's a good place to start. Ask about the rules and regulations for rental properties in the area and keep diligent notes.
Get Legal Help When Drafting a Lease.
Taking your lease to a lawyer (especially one who specializes in real estate) is the best way to ensure the lease is valid and meets all state and city requirements. Being proactive about this can save you time, money, and headaches down the road.
To Be or Not to Be Your Own Handyman.
Maintaining a rental property mostly falls under the landlord's jurisdiction and keeping the property in good condition will help add to your bottom line. The laws vary by state, but landlords are obligated to provide a safe and habitable home for tenants. If you don't live near the property or work another job, it might be worthwhile to have trusted repair companies on speed-dial or even hire a maintenance service company or property manager to oversee any issues. Even though they take a percentage of the monthly rent, their services could also include screening tenant applicants, handling repair issues, and collecting rent.
Screen Your Tenants.
Choosing the right tenant can make all the difference. Start with the right ad to attract quality tenants, and you can usually weed out unserious renters or those who may not qualify. Setting the right tenant expectations early can help save time and attract people who meet your criteria. For example, set income requirements, pet policies, and smoking policies in place before meeting with potential candidates. Knowing the right questions to ask is also important. The same holds true for knowing what questions are not legally permissible to ask. The Federal Fair Housing Act protects seven areas: race, color, religion, sex, national origin, disability, and familial status.
Have a Plan in Place to Handle Problem Tenants.
Upon move-in, tenants should fill out and sign a document confirming the current condition of the property. This provides a clear report of any prior damage and allows you to keep track of any issues that might present themselves. The lease should also include penalties if any violations take place — such as owning pets in a pet-free home or updating/exchanging fixtures without prior approval. If the issue escalates to the point of eviction, you must stick to your written, legal agreement. Every state has its own rule for how much time you must allow before taking legal action against the tenant. Spotting potential tenant warning signs is part of the job, so make sure you've done your homework on the tenant before an agreement is signed.
Set the Right Price.
Be realistic about your rental price. Of course, as a landlord, you want to make a profit, but there are definite considerations: is there a mortgage on the property, or is it already paid off? You will have to meet the mortgage payment and will also want to set aside enough funds for any unforeseen repairs that can emerge when renting out a property. Comparing similar rentals within the market can help you determine what a realistic price point should be and will to help attract the right tenants.
Check to Make Sure You're Covered.
A common misconception is that homeowners insurance covers rental properties — but that is not the case. When a space is used as a rental, you will almost certainly need separate coverage for that property. First things first, check to make sure your property qualifies as a rental. If you're unsure, contact your insurance agent. Obtaining separate insurance for your rental is one of the best things you can do. Known as dwelling fire or "landlord insurance," this coverage comes with general liability insurance, property damage, and loss of income coverage. Also be sure to check into any additional coverages available.
Require Tenants to Have Renters Insurance.
Many landlords put this requirement into the rental agreement or lease to ensure the tenant's belongings are protected. It's also a good sign of a responsible tenant — someone who is willing to protect their belongings from damage will likely care for and maintain your property as their own, allowing you more peace of mind.
Bookkeeping is Critical.
Maintaining accurate records is important for ongoing cash flow and filing taxes. Good landlords keep good records and have documentation for each of their rental properties. If you aren't the best record-keeper, consider hiring a property manager or management company to fulfill this task for you.
Want to take the next step toward becoming a landlord? Speak with a CIG independent agent today.