Mudslides, Landslides and Flooding: What You Need to Know
by CIG
September 27, 2019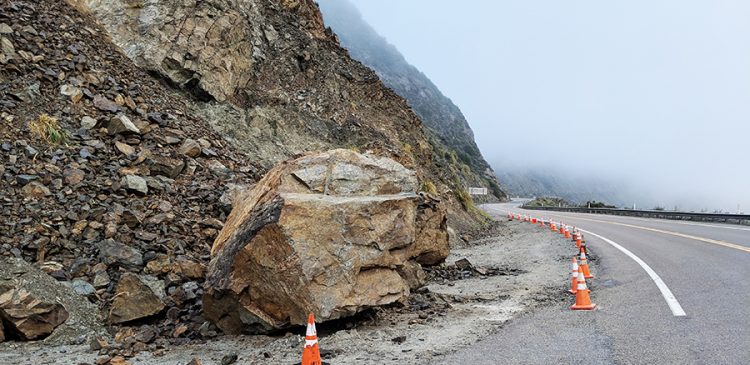 You can't stop the intensity or the path of these major natural disasters, but you can prepare for them. Below, we cover several ways to be aware and prepare.
Mudslides and landslides are notorious for occurring after a particularly bad wildfire or snowmelt season. Depending on where you live, you could be at risk — and at risk for the flooding that can take place afterwards. Stay prepared and know what signs to look for.
Mudslides
Areas of vegetation that have already been burned are at risk for flooding and mass movement. Therefore, mudslides are more common in California and within areas at risk of wildfires. They happen due to several reasons: burn scars, the slope of the land, and the amount of ash developed, which provides a slick surface — perfect for fast, sliding waters. The more debris that is picked up and carried along the way, the faster and stronger the slide. Most homeowners insurance policies don't cover mudslides, so it's important to discuss other coverage options with your insurance agent.
Landslides
Generally, a landslide occurs because of the downhill movement of rock, soil, or debris and almost always originates on sloped terrain. Gravity acts as landslide's best friend and forces things downhill. The addition of water can make landslides more common during rainy seasons, but landslides don't just occur where there have been burn scars (as is the case with most mudslides). Landslides can happen due several factors: an earthquake, the slope of the land, excessive amounts of rain, and/or snowmelt. Two of the most landslide-prone areas of the country are Washington and Oregon, where hundreds to thousands of landslide events happen every year. Landslides are typically not covered by homeowners insurance (same as with mudslides, so discussing other coverage options with your insurance agent is beneficial and keeps you more prepared.)
Flooding
Depending on where you live, you may be at risk for flooding, even if you're not located within a designated flood area. Flood insurance is most commonly covered separately under The National Flood Insurance Program delivered by FEMA, so it's wise to know where your property stands when buying a house or gauging the risks. Even if your property is located outside a designated flood area, it can still be at risk for flooding in the aftermath of natural disasters or other events.
Use these tips to prepare you and your family if you live in an area prone to land or mudslides:
Know Your Area

If you live in or are near a wildfire burn area, be aware. Also stay alert if you live near a slope or there has been rapid snowmelt. Sign up for emergency alerts to stay up-to-date in real-time. Wildfire burn scars can lead to severe rushing water and make way for fast-moving debris — the same goes for snowmelt or earthquakes.

Pay Attention to the Land

Watch for cracks growing in the ground. Sudden changes in creek water levels, sometimes with increased sediment, is a good indicator of a potential landslide. Cracked slabs or broken water lines can also warn of an approaching mud or landslide.

Listen

Perk your ears up for unusual sounds, such as trees cracking or boulders slamming together. This could indicate moving debris. Move away from the path or any stream channels of running water.

Doors that Won't Open or Stick

Have a door that's stuck or won't open? This could be a sign of settlement and land movement. Be alert and look for other warning signs that could trigger a landslide.

Pack a Battery-Powered Radio

Keep it cranked and powered, so you can receive real-time news alerts in your area.

Evacuate

If it is safe to do so, leave. Driving can be very dangerous, so pay close attention to roads that may be washed out or routes that no longer exist. But if you have time to safely evacuate to an area outside the path of an incoming landslide, it is a good idea to do so
Not Sure if You're Covered?
Talk to your insurance agent to find out what coverages are available in your area for these natural disasters, and how to navigate the complexities of each. It's important to call your local insurance agent to see how you can best protect your property in the event of a landslide, mudslide, or flooding, and what other options they might be able to provide. Find a trusted CIG agent near you.
Stay safe in the event of a land or mudslide, and always dial 911 or local authorities if you need emergency assistance. Understanding what causes a mudslide or landslide is a great first step to keeping you and your family safe. Capital Insurance Group wants to help prepare you and your family for every emergency — we believe in our mission to protect and restore the communities we serve, as we have been the leading property insurer in the West since 1898.