5 Ways to Protect Your Property From Electrical Fires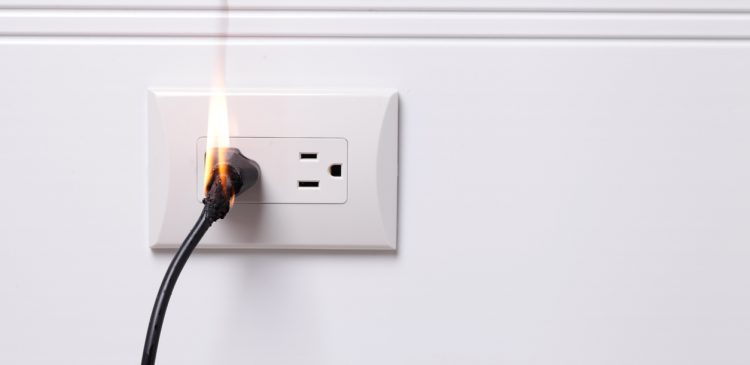 Electricity, while vital to our everyday lives, can pose great danger. In fact, it's estimated 25,900 residential electrical fires are reported to fire departments each year. From overloaded extension cords to overworked appliances, these household items can pose danger no matter the time of year.
Landlords, tenants and homeowners alike should be aware of the threats in their homes and make sure they are protected should a disaster strike.
CIG can help you fight fire with our customized coverage that protects your home and personal property. Below are five quick tips to prevent electrical fires:
Do not overload power strips or extension cords. Be mindful of the products you're plugging into these strips and cords, and how many watts a branch circuit can handle. Don't overload or plug-in fans with high amp appliances, such as blow dryers, straightening irons, blenders, food processors or microwave ovens.
Be vigilant with space heaters and household fans. Make sure the appliances are new and installed with a timer and auto-shut off protection. Do not plug space heaters or fans into extension cords or place near bedding or drapes. Always follow warnings and instructions on use and placement. If your space heater is making rattling or other uncommon noises, or is generating a strong odor, it should be replaced.
Never leave a candle unattended. Do not place candles on wood surfaces or near drapes or bedding. Candles should never been left unattended or within the reach of children or pets. According to the National Fire Protection Association, candles cause an average of 370,000 home fires every year.
Install your light fixtures correctly. Lamps and light bulbs are a common reason for electrical fires. When you install a fixture, review the instructions and ensure you're using the correct light bulb wattage. If the wattage is too high, the lamp can be defective and turn into a fire hazard.
Review your household wiring. If a property is over 20 years old, it may not be wired properly to handle today's electrical appliances such as computers, high-definition televisions, microwaves and air conditioners.
CIG coverage can also protect personal liability, in case someone is injured in your home or your property is damaged at home or while away. CIG offers extended coverage to provide you with additional financial protection for other types of loss, damage and liability.