The first-time buyer's guide to choosing the best homeowners insurance policy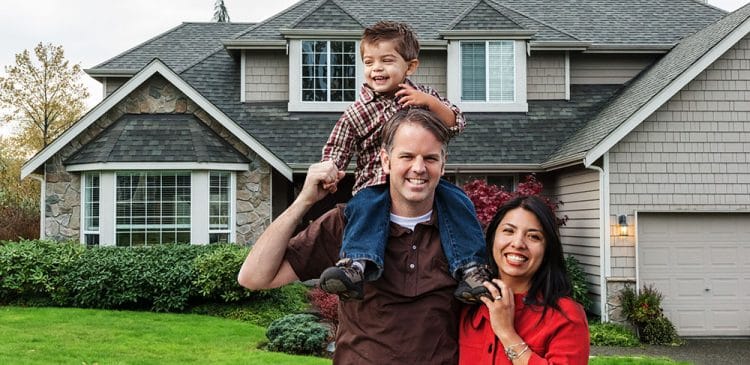 Buying your first home is a big investment, and it's important to do what you can to keep it safe. First-time homebuyers may install security systems and outfit their houses and apartments with the correct number of smoke detectors and fire extinguishers to reduce risk in their newly purchased home. However, there's more to protecting your home purchase than preventing physical dangers.
Certain misfortunes, like fire, theft or a broken water pipe, can be expensive to recover from. Your home could be structurally damaged, but you may also need to replace important items like electronics, furniture or clothing. Buying a homeowners insurance policy is one of the best ways to financially protect your investment. Most buyers take this route, with about 95 percent of homeowners having a homeowners insurance policy, according to the Insurance Information Institute.
Determine how much coverage you need
The first step in shopping for the best homeowners insurance for you is to find out how much coverage you really need. This shouldn't be confused with the market value of your home or the amount you paid for it, Kiplinger pointed out.
Instead, your policy should cover the cost to rebuild; in the event of a devastating fire, you won't need to worry about the land or location, for example, both of which is calculated into the market value of your home. Your insurance agent can help you come up with an accurate estimate of the cost to rebuild.
Consider the types of coverage you need
Homeowners insurance policies can be immensely helpful in a large number of disasters, but there are some events that the standard policy won't cover. Damage due to earthquakes or rising waters isn't commonly included in the typical homeowners insurance policy. However, many insurers offer additional policies to cover these exceptions. If you live in an area prone to flooding or earthquakes, seek out an insurance company that offers these types of programs.
The average homeowners insurance policy will help you replace many of the items that may be lost during a burglary, a fire or another disaster. However, there's usually a limit to these coverages. If you own invaluable family heirlooms, expensive furs, designer clothes, or priceless china or silverware, you might consider adding extended coverage to your policy.
Get a quote
Once you've narrowed down what you're looking for in a homeowners insurance policy, it's time to start shopping. Before a company can give you a quote, they'll need some basic information, ValuePenguin explained. This may include your:
Name
Address
Social Security number
Home's square footage
Home's renovation history
Estimate of the value of all your possessions
Estimate of your current appliances' conditions
Dog's breed
Having this information helps the agent determine your level of risk. For example, if you live in a safer neighborhood, you may be less likely to experience a break-in. If you own a dog whose breed is associated with aggressive behavior, your guests may be more likely to sustain a dog bite while visiting your home.
To learn more about choosing the right homeowners insurance policy for you, or to get a quote, contact a Capital Insurance Group insurance agent near you.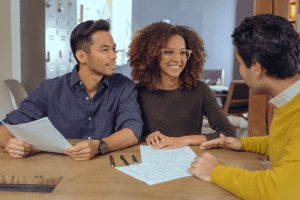 Need Homeowners Insurance?
Find out how CIG can help you get the perfect coverage for your home today!