Earthquake Preparedness Check-List
by CIG
September 06, 2018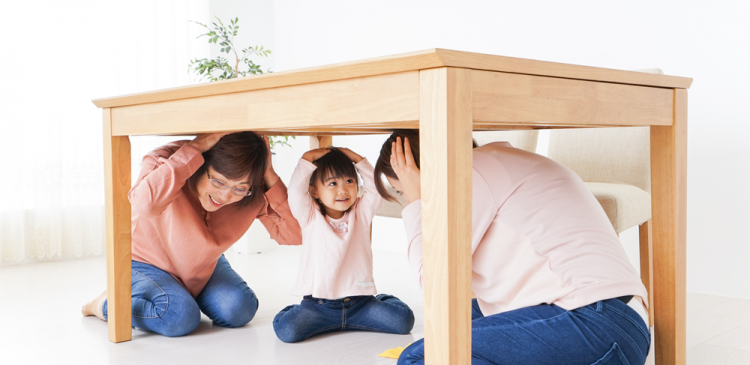 How to protect yourself before, during and after an earthquake
For most of us, our knowledge of earthquake preparedness simply includes "drop, cover and hold on." The reality is earthquakes can strike anywhere at any time, and for that reason preparedness cannot be overlooked.
An earthquake is a sudden, rapid shaking of the earth, caused by the breaking and shifting of underground rock. No matter where you live in the country, earthquakes can strike at any time, to any degree. The quakes can vary from a minor pulse to a devastating disaster that can trigger tsunamis, landslides, and avalanches.
In order to protect yourself and your loved ones, here is a quick check-list of what to do before, during, and after an earthquake.
Before an Earthquake:
Assemble an emergency preparedness kit. Make sure the kit is easily accessible, with batteries for flashlights and non-perishable food and water.
Create a household evacuation plan. Predetermine safe places in your home to take cover, such as under sturdy pieces of furniture or interior walls away from windows.
Review your current homeowners insurance policy, evaluate your risk, and determine if you should purchase an additional endorsement. Damage caused by earthquakes is typically not covered by a standard homeowners policy.
During an Earthquake:
Drop to the ground, take cover under a sturdy piece of furniture (i.e. desk or table) and hold on.
If there is no sturdy furniture to hide under, cover your face and head and crouch down against an inside corner against the wall. Stay away from windows, bookcases, light fixtures, or heavy objects that could fall on you.
If you are outside during an earthquake, stay outside. Move away from buildings, streetlights, trees, or utility wires.
After an Earthquake:
Before you do anything, check yourself and others for injuries. Follow your family evacuation plan.
Inspect water, gas, and electric lines for damage. If they appear to be damaged, shut off the valves right away. If you smell gas, open all the windows and doors and leave your home immediately. Report it to authorities as soon as possible.
Be careful around broken glass and debris, and stay away from damaged areas. Be prepared for aftershocks.
For more information, visit www.redcross.org or www.ready.gov/earthquakes. To learn about CIG's earthquake coverage, contact your agent today! Not insured with us? To get started, visit www.ciginsurance.com/agency-locator.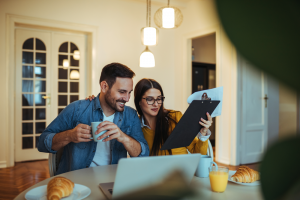 Need Homeowners Insurance?
Find out what CIG can do to help you get the right coverage for your home!