Do I Really Need Rental Car Insurance?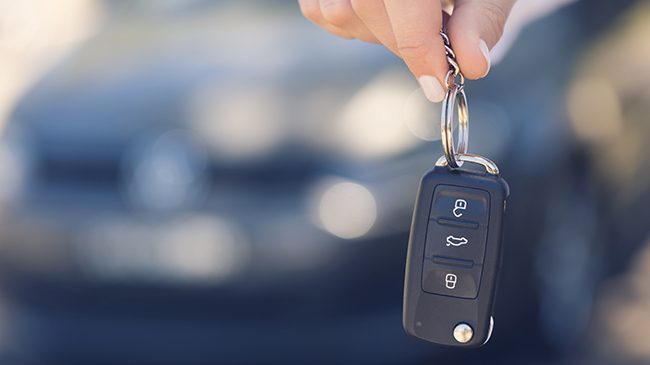 Planning a trip this summer that involves renting a car? Keep these things in mind before you hit the road.
Rental car insurance is one of those topics in life that never truly seems to have a definitive answer. Most people skip out on purchasing the extra coverage, but at what cost? Capital Insurance Group (CIG) is here to help, and we'll unpack when and why it might be necessary — and at what point your standard auto insurance is adequate.
But I already have auto insurance…?
This is the most commonly spoken phrase at any rental car desk. Yes, everyone who rents a car must already possess active auto insurance on their own, so why is extra rental car insurance necessary? Let's break it down:
First things first, know what your personal auto insurance covers.
Before you rent a car, verify with your personal auto insurance company to find out exactly what they cover. Pay special attention to the rental car company's "loss damage waiver," which covers any damage to their own vehicle. Does your own auto insurance have comprehensive, collision, and liability coverage? If so, you're most likely covered, but it's always a good idea to check with your agent first.
If anything happens, you're responsible.
If you forgo the rental car insurance, you (via your personal auto insurance) are solely responsible for covering any damage that may happen, regardless of how it happened. Even flat tires are considered "damage" without involving any other drivers. This means time and money filing claims to your auto insurance, additional paperwork, and possibly higher premiums.
Relying on your own auto insurance.
After all, isn't this part of why we have auto insurance in the first place? Relying on your personal auto insurance to cover a rental car is usually fine in most cases, but just remember that if you do have to file a claim, there's a good chance your premium could go up, depending on who is at fault. Again, verify with your insurance agent to find out what's covered and what's not before deciding to purchase the rental car policy.
But my credit card company provides rental car insurance coverage.
It's true that most major credit cards can and will cover a rental car if any damage or loss were to take place. However, know the difference between primary and secondary coverage, and which one you have when it comes to credit card rental coverage. If it's secondary, that means your personal auto insurance would have to get involved first — before the credit card would help pay for any damages. And even though some credit cards do cover damage to the car, they may not cover personal liability or may exclude certain types of vehicles — so it's always a good idea to check with your credit card company first.
I'm traveling for business purposes, so I'm covered, right?
In a short answer, no. Your personal auto insurance and credit card usually won't cover any rental car damages if you're traveling for business purposes, or if it's a business rental. This is actually one of the best times to say yes at the desk and purchase the extra rental car insurance. Check with your employer to see if the cost of insurance can be expensed as part of your business travel.
Traveling out of the country?
Typically, you won't be covered by your personal auto insurance if you rent a car outside the U.S. Sometimes your credit card company might offer coverage, but many destinations outside the U.S. aren't covered, so it's always a good idea to double check. Dealing with insurance paperwork and the hassle of going back and forth between international time zones if anything were to happen is one scenario you'd most likely want to avoid, so in this case, it might be wise to opt for the rental car insurance.
In short, knowing exactly how you're covered and what's included should be the first step when planning any sort of travel that involves a rental car. Learn more about CIG's auto insurance and speak to one of our independent agents to find out more.