Decluttering your home for better resale value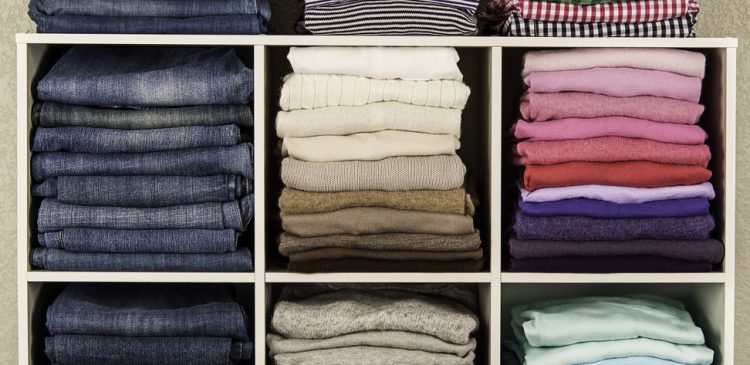 When it comes time to sell your home, decluttering is a must. Experts agree that homes sell quicker and for a higher sales price when the style and flow of the rooms are minimalistic. An easy way to go about this is to apply the latest craze to decluttering your home – the KonMari method. If you haven't yet read Marie Kondo's book, Spark Joy or watched her Netflix show, here's a three-step summary of the method:
Reduce the number of clothes in your closet
HGTV says that a packed closet will only hinder your home's appeal because buyers are always looking for more storage. Chances are, your closet is stuffed with clothes that have seen better days. Consider retiring or donating some of these worn-out pieces and focusing only on the items that you actually wear. Marie Kondo also suggests folding clothes in a vertical fashion rather than stacking, for easier access. If you absolutely feel you must keep wardrobe items for your new house, pack up what you haven't worn in the past 3 months, label the box, and store it neatly in the garage.
Pack up Everything but the Essentials
Stacks of paper and trinkets lying around and cluttering shelves can be detractors and will immediately suggest disorder to a potential home buyer. Make sure that your dressers, desks, and countertops are clean and clear of unnecessary clutter. Domain.com even recommends de-personalizing a space by removing family photos.
Only keep things that "Spark Joy"
Marie Kondo says to only keep items that "spark joy". The rationale behind this is that most homeowners tend to collect things throughout the years that are unnecessary and create clutter. Focusing only on items that truly bring you joy will allow you to more easily recognize what you need and want in your home and what you could do without.
In addition to increasing your home's potential sales value, decluttering offers the added benefit of reducing stress.  According to Psychology Today, cluttered environments make it more difficult to relax, both physically and mentally.
Decluttering doesn't have to be an overwhelming chore. Take it one small step and area of your home at a time. Before you know it, you'll reap multiple benefits, even if you don't plan on selling anytime soon. When purchasing a new home, make sure your homeowners insurance is updated and accurately represents the coverage you'll need for you new house.
Want to learn more? Check out one of these helpful articles:
11 Easy Ways to Make Decluttering Fun
10 Creative Ways to Declutter Your Home
Simple Decluttering Really Makes a Difference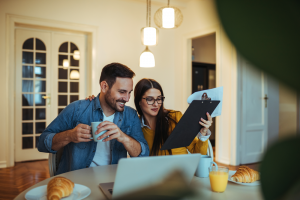 Need Homeowners Insurance?
Find out what CIG can do to help you get the right coverage for your home!