What is commercial property and casualty insurance?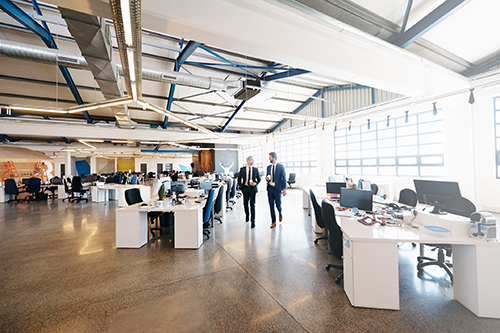 Your business may represent your passion, your livelihood, or your hobby, but above all, it represents your hard work. As a small-business owner, it's important to ensure your company is protected from unexpected circumstances. Any number of unpredictable occurrences can reduce your profitability, integrity, or ability to operate. A fire can be just as damaging as a wet floor, though the ramifications manifest in different ways.
The right insurance policy can help you overcome the financial strain that results from adverse events. The only question is, what insurance policy is best for your business? Many business owners hear about commercial property and casualty insurance. Often, these are sold as a package deal, but in reality, they're two separate insurance products that address different risks.
What is property insurance?
Generally speaking, property insurance covers loss. This can come in many forms including:
Theft or embezzlement.
Fire.
Water damage from sewer backflow, drains or rising water.
Equipment failure.
There are many ways a business can sustain loss. It's important to understand what types of risks your business is exposed to and speak with an insurance agent about how you can become covered. For example, a business like a laundromat that operates mostly in cash and coin may be at a greater risk of theft than one where most patrons use cards to pay. However, few businesses are immune to the potential of being targeted by a robber; 20 percent of businesses experienced burglary or theft between 2010 and 2015, Insurance Journal said.
After burglary, the second and third most common property insurance claims submitted by businesses are damages caused by 1) water or freezing and 2) wind and hail – both comprise 15 percent of claims, Zillow said.
What is casualty insurance?
While property insurance will cover many forms of loss, there are some events that aren't covered by these policies that could still cause financial harm to your company. Casualty insurance is often rolled into a Businessowners Policy – also called a BOP – along with property insurance to cover the gaps.
Casualty insurance covers:
Lawsuits.
Injuries.
Property damage.
Negligence by the business.
One in 10 business insurance claims are related to a customer slipping and falling on the premises. A slip can happen in a split second and cause financial stress due to medical payments, a lawsuit and reputational harm sustained to your business. While there are actions you as a business owner can take to prevent injuries on your property – like putting up wet floor signs after mopping or making sure all aisles are clear of debris or obstacles – it doesn't take much for someone to slip, trip or fall. It's best to be prepared for the worst-case scenario.
While burglary, physical damage and injuries may comprise the majority of claims, they can be relatively inexpensive compared to other, less common events. Reputational harm represents less than 5 percent of claims, but it's by far the most expensive situation to deal with. On average, a reputational harm claim costs $50,000. By comparison, the average burglary or theft claim only costs $8,000, and water and freezing damage averages $17,000.
Choosing the right policy for your business may be confusing, but it's an important decision to make. As they say: It's better to have and not need than to need and not have. And when you're facing an unexpected and costly situation like a fire or a lawsuit, it's best to have someone on your side to help you through it all. Reach out to CIG Insurance to learn about how our BOP can protect the hard work you've put into your business.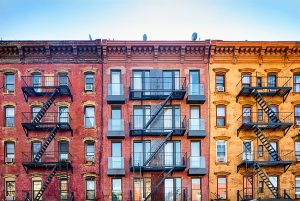 Need Business Insurance?
Find out what CIG can do to help you get the right coverage for your business!