Why Winter Coats and Car Seats Spell Danger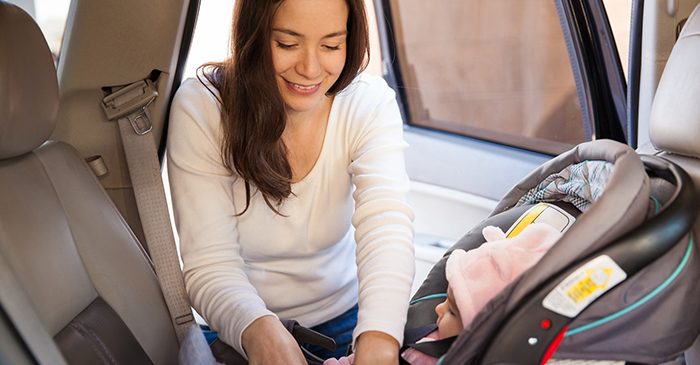 Baby, it's cold outside! Temperatures are dropping as we welcome the winter months.
Depending on where you live, your idea of a "winter wardrobe" could mean swapping out flip flops and shorts for booties and a sweater (we're looking at you, Southern California!). On the other hand, your winter preparation may mean breaking out puffy coats, snow pants, and insulated boots for you and your family.
And while those warm winter coats help keep you and your little ones protected outdoors in the winter, they may be jeopardizing the safety of your children in the car. Many parents may not know it, but wearing a coat while traveling in a car seat can place your child in harm's way during a traffic crash.
So how does a seemingly harmless parka pose such a threat? Winter coats and other bulky clothing items leave extra space between your child and their car seat harness. In the event of a crash, the padding in the coat can compress, causing your child to be jostled in, or even ejected from, their car seat. Just these few inches of extra space can make a critical difference between your child staying safe or being critically injured.
Here's how to steer clear of danger this winter when traveling with children in cars:
Put Away the Parka. It may be cold outside, but it is crucial that you remove your child's coat BEFORE placing him in his car seat. Anything thicker than a sweatshirt should not be worn while the child is in the car seat. Consider dressing children in thin layers, such as an undershirt and a sweater, to help keep them warm during the transition into the car.
Snuggle Up. Once kids are safely buckled in, you can cover them with their jacket or a light blanket. Keep a special blanket in the car just for this purpose to ensure you always have a way to keep the kiddos warm.
Perform the "Pinch Test". After fastening the car seat harness, do a quick check to make sure your child is safe and secure. A quick "Pinch Test" is performed by testing the webbing of the car seat harness at the child's shoulders. If you can pinch the webbing between your thumb and forefinger, the harness is too loose. Make sure the harness is securely fastened and that the chest clip is positioned at armpit level on the child.
Checking for proper fit on a child's car safety seat is extremely important, not only during winter travel but year-round as your child grows. Depending on your child's age, height, and weight, the type of car seat they need will change as they grow. It's important to make sure your child is placed in the appropriate seat for their individual needs, but it can be difficult to make sense of all the options and features available in today's market. To make finding the right seat a breeze, use this easy, interactive online tool to instantly find recommended car seats based on your child's age and size.
Other steps, like having your car seat inspected by a certified technician, familiarizing yourself with car seat terminology, and brushing up on how to properly install a car seat can help ensure your child is safe in the car, no matter the season.
Learn more about CIG's commitment to protecting families and "like" us on Facebook to hear about upcoming car seat inspection events hosted at the CIG Monterey office in partnership with SafeKids Worldwide.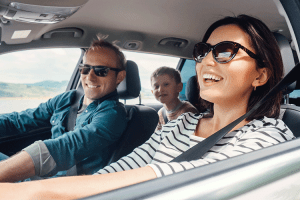 Need Auto Insurance?
Find out what CIG can do to help you get the right coverage for your vehicle today.