Winter coats and kids in car seats don't mix!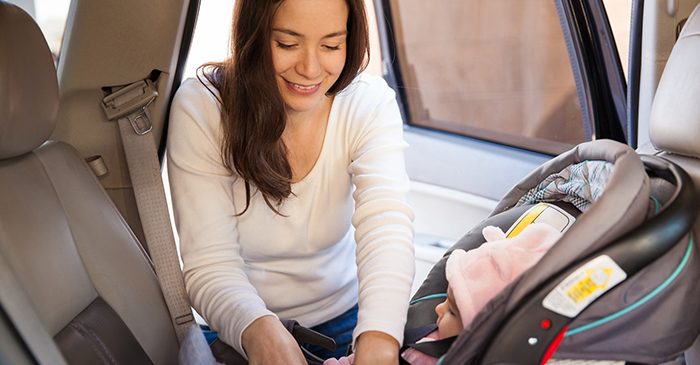 Tips to keep kids warm and safe when traveling in the car.
Baby, it's cold outside!
Depending on where you live, your winter wardrobe could mean simply swapping out your flip flops and shorts to closed toed shoes and a sweater. Or it might involve breaking out puffy coats, snow pants, and insulated boots for you and your kids.
If you reside in or are traveling to a puffy coat zone, take precautions before securing your kids into their car safety seat. A properly installed car safety seat is the safest way for kids to travel in a vehicle, but strapping a child into a seat with a clothing item thicker than a light sweatshirt can put them at serious risk. The extra insulation and padding in winter-weight jackets could catastrophically affect how their harness fits and performs during a collision or high speed stop.
During a crash the padding in puffy or bulky coats will compress and leave a potentially dangerous gap between your kids and the straps on the harness which are designed to hold them in place. Adjusting the harness to provide a snug fit and eliminate any loose spots around your child's body can make a critical difference between your child staying safe or being critically injured or even ejected from the seat.
The safest thing to do is to remove their large winter coat before buckling them into their restraint so the harness fits according to manufacturer's guidelines. When necessary, provide your child with a lightweight blanket or cover them with their jacket once they are safely secured.
Checking for proper fit on a child's car safety seat is extremely important not only during winter travel, but year round as your child grows. Read this comprehensive guide by The National Highway Traffic Safety Administration to find out if your child's car safety seat is installed correctly.
You can also find quick tips in the Ultimate Car Seat Guide from Safe Kids Worldwide. For more information on winter car seat safety click here or watch this informative video.
Capital Insurance Group hosts free car seat safety checks by certified technicians. Follows us on social media to stay informed about upcoming dates. For more information about CIG, check out what we do to get involved in a community near you.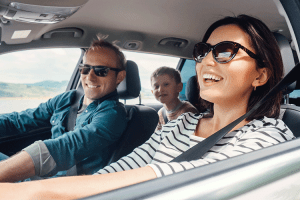 Need Auto Insurance?
Find out what CIG can do to help you get the right coverage for your vehicle today.