Christmas disasters that home insurance can cover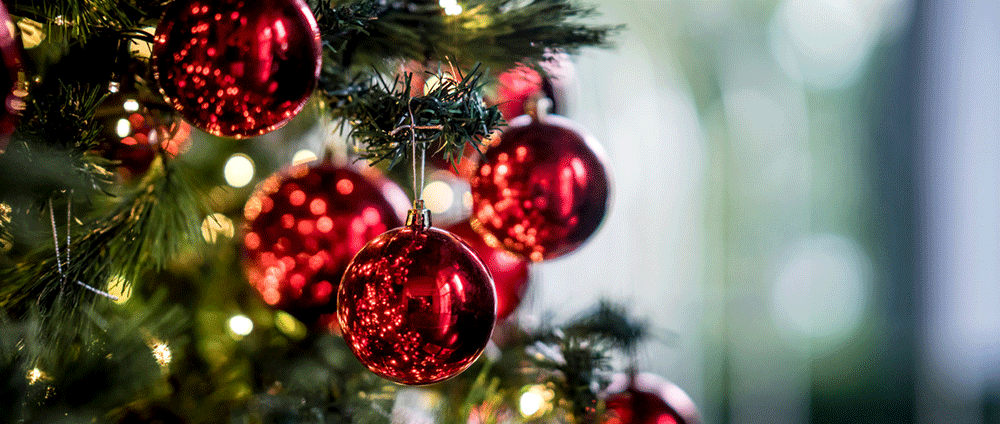 The holidays are a time of warmth and joy, but there's always the potential for disasters. Fortunately, your homeowners insurance may cover some of them.
A burglar after your Christmas gifts
To you, your Christmas tree filled with lights, ornaments and tinsel may be a symbol of happiness and cheer this holiday season. But to the criminal who can see the illumination from outside your home, it's a beacon that shows exactly where your presents lie.
Set a few deterrents to dissuade burglars from stealing your valuables this year. If you'll be home for the holidays, be sure your security alarm is functional. Some homeowners insurance policies offer a discount for residents who arm their homes with a security system. If you'll be out of town for the holidays, try not to let your home look vacant. Park a car in the driveway if possible and hook up your lights to a timer so they turn on at intervals.
The Olympian pointed out that mail theft in particular increases during the holidays. Don't arrange for any packages to be delivered, and just in case a relative sends you a gift in the mail, arrange to have your mail held at the post office. Though you may take precautions this holiday season, there's still a chance that a criminal breaks into your home. Should this unfortunate situation occur, your homeowners insurance will cover the crime.
A Christmas tree that goes ablaze
Christmas trees are often a favored aspect of holiday displays and decorations, sometimes coupled with candles for added ambiance. While they give a homey glow that's welcoming during this time of year, it's important to understand the dangers that an open flame poses to your home.
According to the National Fire Protection Association, between 2011 and 2015, fire fighters responded to an average of 200 home fires each year that began with Christmas trees. In about one-quarter of these instances, the cause was a candle or a piece of equipment that was too close to the tree. Christmas tree fires can be more dangerous than the typical house fire. One in 32 Christmas tree fires resulted in a death, compared to one in 143 total house fires. Additionally, when the blaze is caused by a candle or piece of equipment too close to the tree, it was more likely to be deadly.
To prevent this dangerous situation from threatening your family's safety, it's important to keep some fire safety lessons in mind. When you light a candle, be sure the flame is kept away from any holiday decorations, paper or fabric like the drapes over your window. Better yet – use battery-operated candles. These will last a lifetime and will pose less of a fire danger to your home. If you have a Christmas tree in your home, position it away from any heat sources. Locate the nearest fire extinguisher so you can squelch the flame before it spreads. Finally, be sure you and your family knows what to do when there's a fire. This includes identifying safe exits, practicing leaving the home quickly and teaching your children the importance of safety near an open flame.
Even well-prepared families may experience a house fire. Fortunately, house fires are covered under most homeowners insurance policies. To learn more about CIG Insurance policies, reach out to an agent.