It's Building Safety Month. Do You Have All Your Facts?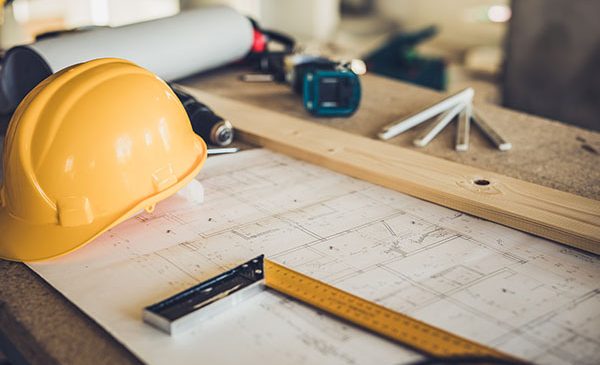 Building Safety Month is an international awareness campaign created to help educate the public on building safety. In this blog post, we'll cover some common building safety tips and misconceptions about building safety — what you should know and what you might not be aware of.
Knowing your building safety is about more than just understanding where the fire extinguishers are located. This month, the International Code Council is highlighting several building safety topics. We'll walk you through each one.
PREPARING FOR DISASTERS
Natural disasters don't usually give much warning. That's why being prepared can save time, money, and even lives. Planning in advance helps make for a safer community, ensures the continuation of essential services, and supports a faster recovery. Ensuring your property is built up to the latest codes is just the first step — enforcing the building codes is the second.
Build to the latest codes – Did you know that only 31% of hazard-prone jurisdictions adopt the latest hazard-resistant building codes? And if you break it down by hazard, it doesn't get much better, apart from earthquake-prone areas:
59% for hurricane-prone areas
33% for flood-prone areas
60% for earthquake-prone areas
46% for exposure to damaging wind areas
49% for tornado-prone areas
This means that it's up to local building departments to be fully staffed with plan reviewers, inspectors, and qualified individuals to stay up-to-date on the latest code advancements and enhancements. Building to the latest codes can decrease property loss by up to 25%, and not only that, but those properties are more likely to qualify for federal pre-disaster mitigation funding and post-disaster recovery assistance.
The National Institute of Building Services found that adopting the International Residential and Building Codes generates a national benefit of $11 for every $1 invested.
So what are the latest international codes? – Developed by the International Code Council, the I-Codes (as they're called), are a family of 15 coordinated, modern building safety codes used in all 50 U.S. states and other countries to protect against fires, weather-related events, and structural collapse.
Looking back to history – After the Great Fire of 1666 in London, professional builders, architects, and craftsmen got to work on the Rebuilding of London Act — the first building code of the "modern" era. Learning from past building errors is how we can continue to improve and enhance our structures for a more prepared tomorrow. Today, these building codes serve as a playbook for structural integrity, lighting, ventilation, safe egress, construction materials, and fire resistance. Everyone is safer because of solid building codes.
Prepare your building occupants and family – Having a plan in place before a disaster strikes gives you more than just peace of mind. It allows you to create a tangible, working solution to a potentially life-threatening problem.
Determine your risk. – Understanding potential risks in your geographic region is just the beginning. The more knowledge you have of your area, the more you can help educate others.
Take video/photos of your property BEFORE disaster strikes. – Capturing digital proof and documentation of your belongings and structure can help speed up the claim process. Before a disaster happens, keep a current inventory of your household belongings via videos and photos. Consider uploading these to the cloud for safekeeping.
Develop an emergency communication plan. – This pertains more to business owners and companies, but having an emergency communication plan can be critical in the case of a disaster. Many services allow you to automatically text or send cell phone notifications to employees, with real-time updates and news.
Develop a family disaster plan. – This list would include things such as water, food, prescriptions, and essentials for your family and any pets. Make copies of important documents (birth certificates, insurance policies, lease agreements) and seal in waterproof bags.
Review your evacuation route. – Knowing your options (and simply knowing that you have options) can make a big difference between panic and a good course of action. Locate more than one evacuation route when possible, know where emergency shelters are located, and stay in contact with friends and family who could house you during a disaster.
Take shelter where appropriate. – If the need arises and you must shelter in place, know what areas of your building or home are the safest.
Protect your home/building – While most natural disasters cannot be avoided, taking steps to protect your dwelling, structure, or property can make a significant difference. Boarding up windows, elevating appliances and furniture, or creating better drainage pathways and using fire-resistant materials can be simple steps that homeowners and property owners alike can take to be better prepared.
However, the number one line of protection for any home or building is having the right insurance. Learn more about CIG's lines of insurance to better protect your property.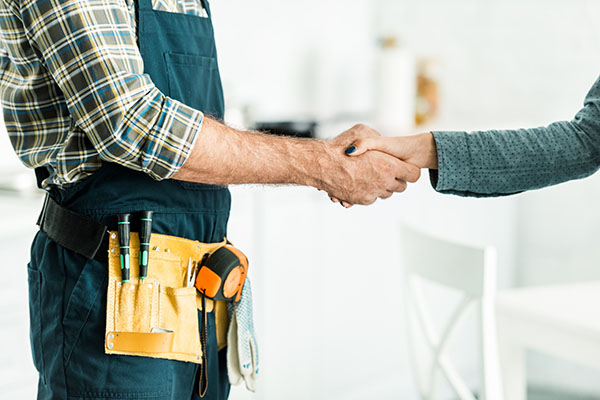 TRAINING & EDUCATION
Understanding the different roles involved in building codes and construction can help create a safer environment. We'll go over each of the different professions and what they do:
A building inspector is true to the name – they inspect structures to determine compliance with various building codes and standards pertaining to your jurisdiction.
A building official manages the development, administration, interpretation, application, and enforcement of the codes.
A special inspector provides specialized inspection of structural material fabrication and placement, such as poured concrete, structural steel installation, etc.
A permit technician assists with issuing construction and development permits to ensure compliance, depending on your area's regulations and codes.
A fire marshal develops and delivers fire prevention and implements public fire safety programs.
A plumbing inspector inspects the installation, maintenance, and alteration of plumbing systems.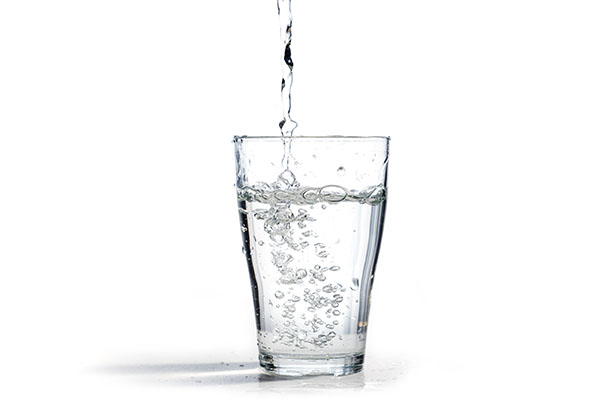 CLEAN WATER FOR ALL
Did you know that the World Health Organization estimates 844 million people lack basic drinking-water service? Code officials are vigilant protectors of our water supply and help guard this precious commodity through proper construction, conservation, and safe disposal.
As a homeowner, renter, or commercial property owner, paying attention to the water supply within your own property can help with conservation and clean water efforts. For example, if there are faulty or no backflow protectors in your home, cross-contamination can happen while you're simply filling your swimming pool, inadvertently drawing chlorine into your home.
Water Efficiency – Droughts, especially in California, have begun to foster more conservation and water rules, based in part on irrigation standards developed by the ICC. Water conservation efforts include using drought-tolerant plants for new home landscaping and limiting turf grass to 25% — down from a third.
HERSH20 – The Code Council and the Residential Energy Services Network (RESNET) have partnered on a new water rating standard, known as HERSH20. Builders use this to evaluate and market a home's water usage efficiency. Even real estate agents are beginning to sit up and take notice of the value of such ratings — and not just in California.
WaterSense Program – The EPA's WaterSense Program was developed to help consumers identify water-efficient products (think sink faucets, toilets and more) that meet EPA's criteria for efficiency and performance. Since it's creation in 2006, the WaterSense program has conserved more than 2.7 trillion gallons of water and saved families $63.8 billion in water and energy bills. Look for the WaterSense label or search their online database for qualifying products.
Swimming Pool & Backyard Safety – Taking precautions and checking for any outdoor potential safety hazards is key during the warm summer months. If you're considering installing a new swimming pool, check with your local building department to determine exactly what permits might be required. Call your local insurance agent to find out how your homeowners insurance might be impacted, too.
CONSTRUCTION PROFESSIONALS & HOMEOWNERS – PARTNERS IN SAFETY
Thinking about beginning a minor remodeling job? Or completely gutting your house and starting fresh? Before you start any work, visit your local building department. Not only will they help explain the process, they'll also assist in navigating permits, plan reviews, and inspections. Be sure to hire a licensed contractor and ask for all documentation and referrals — as well as for the subcontractors they hire. This is also a great opportunity to discuss incorporating any mitigation measures to further protect your home from natural disasters. For more information, check out these resources.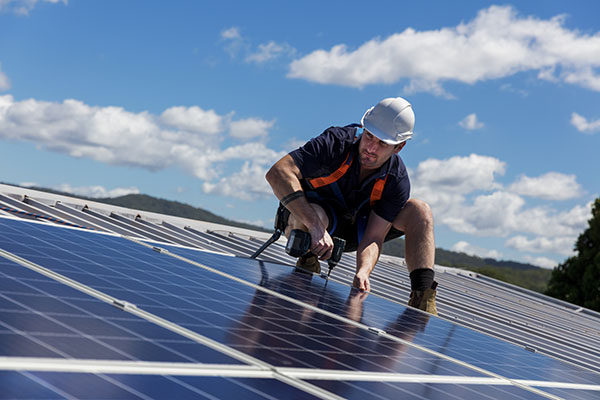 INNOVATIONS IN BUILDING SAFETY
Enabling smart technology and leaning on science, contractors, architects, and engineers, we are able to design and construct safer, more efficient and resilient homes than ever before. Drones are no longer a novelty item, but are now used more than ever to maintain construction site security and observe post-disaster building damage. Robotics and 3-D printing are beginning to make their way into the mainstream building process, allowing us to imagine they could handle tasks such as painting or laying masonry in the near future.
Green Construction – Constructing and utilizing green building codes is an effective way to deliver sustainable, resilient, high-performance buildings. Green building can also assist with occupant comfort and health, save money, and preserve resources. The 2018 International Green Construction Code (IgCC) provides fundamental criteria for energy efficiency, resource conservation, water safety, land use, site development, and more.
Building Products – A building is only as good as the products that compose it, and when it comes to code compliance, the building products should pass the test just as much as the building itself. Technical evaluations of building product listings and plumbing, mechanical and fuel gas listings provide construction professionals with clear evidence if products and systems comply with codes and standards.
So whether you're considering renovating, remodeling, or building from the ground up, look for the latest technology and make sure it's based on the latest codes and standards available.
Owning a business and/or home is the single biggest investment you can make. Insuring and protecting it should be your first priority. Educating yourself about the latest in building safety and design is one step to a better-protected property!
Learn more about CIG's lines of insurance to better protect your property.