4 Insurance Gaps You May Not Be Aware Of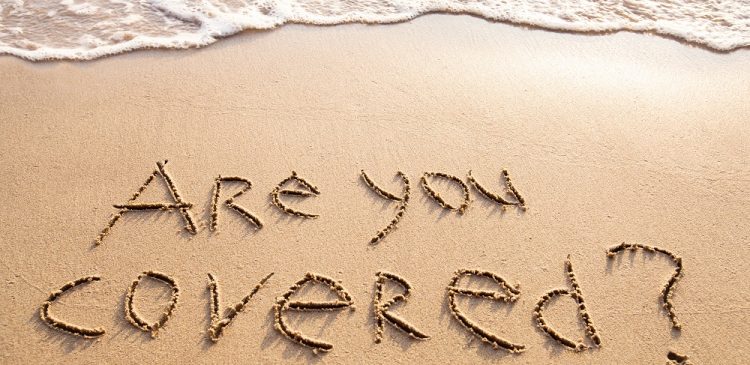 June 28 marks National Insurance Awareness Day! Whether you own a small business or rent an apartment, it's important to be aware of the insurance you have, check your policies regularly and make sure you're not missing any opportunities.
When it comes to insurance, here are four common gaps to be aware of:
HO3 vs. HO5. Take a moment to review the type of homeowners insurance you have. Most commonly, policyholders have coverage through an HO-3 special policy form that covers dwelling and other structures (i.e. detached garage) for open perils and personal property as named perils. Open peril means that losses are covered unless the policy excludes them. Named peril means that losses are only covered for the perils listed on the policy.
An HO-5 policy, on the other hand, broadens your homeowner's coverage to cover dwelling, other structures, and personal property for open perils. Additionally, HO-5's offer increased special limits of liability on personal property and less exclusion. Homeowner's policies that are broadened as HO-5's give peace of mind to consumers that more of the coverage they need is under one policy. Ask your CIG agent what you need to do for greater peace of mind and expanded coverage on your homeowner's policy.
Know your auto insurance coverage limits. Most states require a minimum amount of bodily injury and property damage, varying by state. If you are involved in an automobile collision, you may be financially responsible to pay bodily injury and property damage. Your insurance may be there to protect you, but it may not be enough to cover your financial responsibility when you have just the minimum limits. Evaluate the worth of your assets and make sure you have enough liability coverage to protect you in these cases.
Don't assume you have flood insurance. It's a common misconception for homeowners to assume their insurance covers flood damage. Standard homeowners and renters insurance policies do not cover flood damage. Flood coverage is available in the form of a separate policy from the National Flood Insurance Program (NFIP). Even if you live outside of a designated flood zone, you could be at risk as floods are one of the most common natural disasters across the United States. According to the NFIP, only an inch of water can cause property damage to your property.
The NFIP website – www.floodsmart.gov –includes tools and information that can help you determine your flood risk and learn about safeguarding your property. Contact your insurance agent to assist in your evaluation.
Bundle your insurance. This may seem like a no-brainer, but many policyholders don't know to take advantage of bundling policies. Take advantage of big discounts when you combine your policies. At CIG, policyholders can combine their CIG Home or Renters insurance coverage into a CIG Home + Auto or CIG Rent + Auto account. Policyholders can also qualify for a convenient, consolidated billing account with an option for combining both policies into a single, easy-to manage installment plan. Available discounts and coverage vary by state*.
Keep in mind that while every insurance policy differs from state to state, review your coverage options and understand how you protect yourself and your assets. Be sure to speak with your insurance agent for the best advice regarding your personal situation.
For more information, please visit www.CIGInsurance.com.
* Only an insurance policy can define actual terms, conditions, rates and exclusions. Please consult your local CIG Insurance Agent for complete details.
 
© 2017 Capital Insurance Group®. All rights reserved.